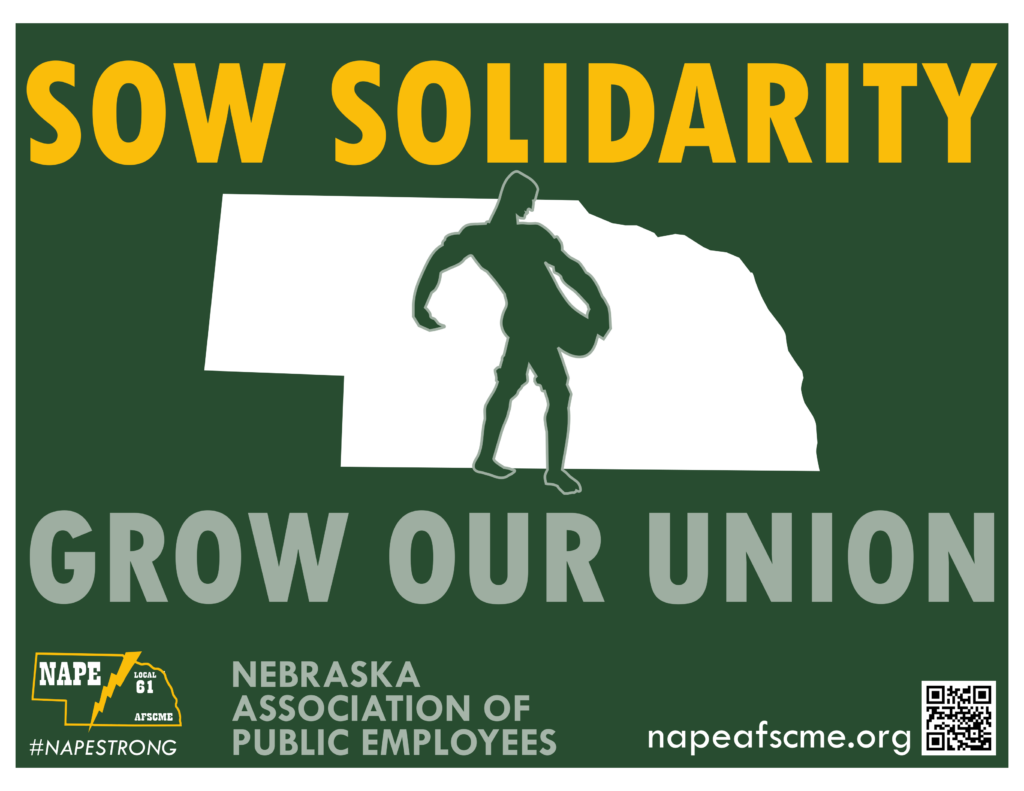 BECOME A MEMBER
Join us as we work to strengthen our union to improve the lives of our hardworking members!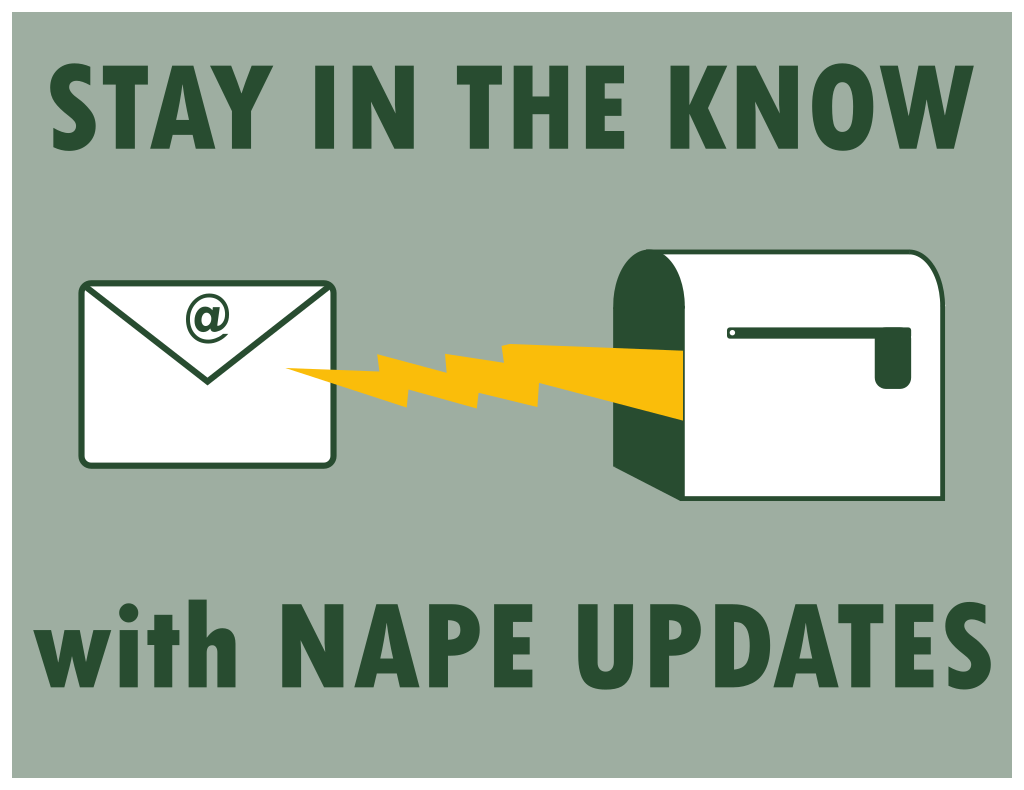 JOIN OUR EMAIL LIST
Sign up to be added to our e-mail list and stay informed on NAPE issues!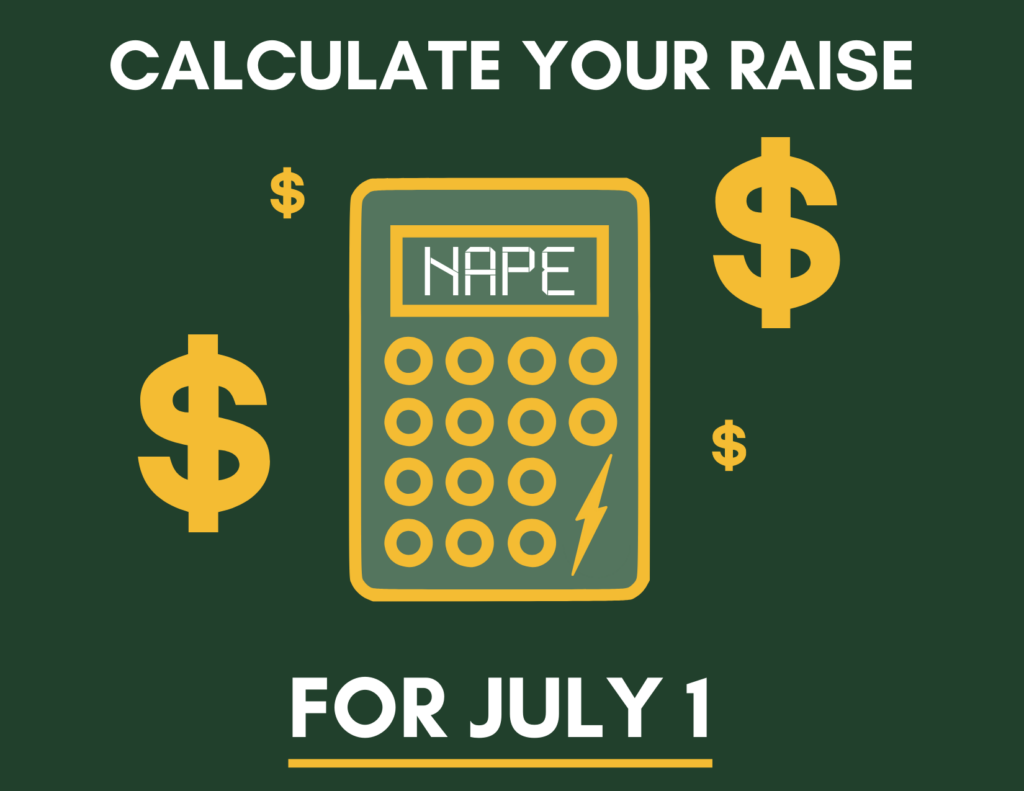 CALCULATE YOUR PAY RAISE
Click the button below to calculate your July 1 Pay Raise!
STEWARD TRAINING
Click the button below to sign up for an upcoming steward training session near you!