I'm an organizer with NAPE/AFSCME, the union representing over 8,000 employees of the State of Nebraska.
I'm glad to be here to talk with you today about our union. If you have questions or comments, unmute and weigh in at any time, or drop your remarks in the chat!
The navigation bar above will help you find links, contact information, and other useful items during (and after) this presentation.
Please sign in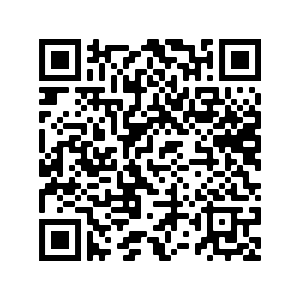 You can provide your personal email and other details using the form here.
Signing up doesn't commit you to joining and doesn't automatically make you a member. It just makes sure that we can stay in touch after today.
What is NAPE?
The Nebraska Association of Public Employees (NAPE) is the union proudly representing over 8,000 government employees throughout the State of Nebraska.
What does that mean? Here's part of the Preamble from the AFSCME (an international union with which NAPE is affiliated) Constitution:
Workers organize labor unions primarily to secure better wages and better working conditions. We hold that they also organize in order to participate in the decisions which affect them at work. One of the fundamental tenets of democratic government is the consent of the governed. Unions are an extension of that idea. Union members are both workers and citizens.From the Preamble of the AFSCME Constitution
Some Important Purposes/Functions of the Union
To secure better wages and working conditions
To give workers a voice in decisions that affect them at work
To democratically empower union members as both workers and citizens
Better Wages and Working Conditions
NAPE periodically negotiates a contract with the State of Nebraska by which terms of employment are set. Some of the key parts of that contract are:
Sensible pay scales
Periodic raises
Overtime and on-call compensation
Earned leave and other benefits
Workplace safety
Worker representation and due process — particularly through the grievance process
These aren't just good for employees, they're good for Nebraska.
NAPE members make Nebraska work.
Members have full full voting privileges, the right to serve on union committees, and access to free legal representation in workplace-related matters.
Benefits of Membership
The primary benefits of union membership are those above — using the collective power of all union members to look out for the interests of each and all. But there are plenty of other benefits, in particular those that NAPE members have access to through our parent union, AFSCME. These include:
Free tuition for higher education programs
Discounts on food, flowers, and more
Great deals on financial counseling/services, and more
For more information about these benefits and others, check out AFSCME Advantage.
Why might you have second thoughts about joining?
Dues
To support the work of the union, members pay dues which are automatically deducted from each paycheck.
Dues are charged at a rate of 1.25% of your base salary with a maximum of $23.35 per paycheck. Our average member pays $18.50 per paycheck in dues.
Given the many benefits of membership — from pay raises to legal representation — we think it's a heck of a deal.
Politics
NAPE works for all its members and public employees of all kinds. We don't spend dues money on partisan political campaigns. We spend it on bargaining, representation, and other essential functions of our union.
NAPE is about making Nebraska work, together.
Joining NAPE is easy!
All you have to do to join NAPE is fill out a membership card and get it to us. There are a couple of ways to do that:
If you have a card, you can simply fill it out, sign it, and send it back to NAPE headquarters, postage paid.
If you don't have a card, you can print one out, fill it out, sign it, and send it to us, postage paid — or, if you have access to a scanner, you can scan your completed and signed card and send it back by email.
Or you can request that we mail materials to you. Then you can fill out the form, sign it, and send it back, postage paid.
You can find more about these options on the NAPE website. Or if you need help, let us know.
You can join at any time.
Questions?
Please send any questions or comments via the group chat.
If you have questions later or would prefer, please email us.
Congratulations, again, on your new position. Thank you for your service, and good luck!