One of the great benefits of your new job is that it is covered by a union contract! That means you have a number of rights and benefits that most jobs don't have. Today, we're going to give you a short orientation to our contract, the benefits, and our union.
If you're doing your orientation in person, we'll hand you materials and have you sign in on the clipboard. If you're doing your orientation virtually, please sign in by clicking here or by scanning the QR code below with your phone. This way, we'll send you the materials in the mail.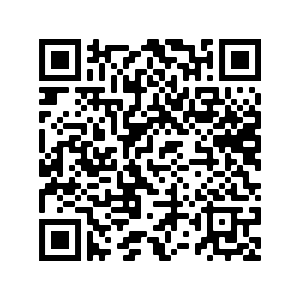 What is a union?
A union is a group of employees who unite together to protect each others own best interests, primarily through contract negotiations. We work together to secure better wages and working conditions, give workers a voice in the workplace, and we have each other's backs! Our union is strong because of our members!
What is NAPE/AFSCME Local 61?
The Nebraska Association of Public Employees (NAPE) is your union! We proudly represent over 8,000 government employees who work in all 93 counties in the State of Nebraska – including you! We are affiliated with the American Federation of State, County, and Municipal Employees (AFSCME) which unites us with over 1 million members nationwide!
Our victories!
Maybe you've heard about some of our major recent victories in the press.
Contract Negotiations
We just negotiated the largest salary increases in 35 years. Even though you are a brand new employee, you'll still benefit from these negotiations.
You can learn more and calculate salary increases here.
Contract Enforcement
We also assist our union members when management violates our contract. Union members have the full support of our legal services and field teams at no cost. In the last year alone, we assisted over 100 members win back wages, benefits, or other relief when our contract was violated.
DHHS Scottsbluff members win back pay for blizzard closure
NDOT Loup City member wins case to earn transfer into vacant position
Corrections Omaha members ensure flex schedule language is followed
DHHS Lincoln member has wrongful termination overturned
Veterans' Affairs CNA's succeed in overtime grievance
DHHS Alliance members prevail in safety grievance
DMV Bellevue member wins mileage reimbursement grievance
DHHS Social Services Worker has unsatisfactory evaluation overturned
Grand Island CFS Worker wins call back pay grievance
42 Year Veteran Department of Education member reinstated after wrongful termination
Member Advocacy
Another important role of the union is advocating for all of our members through public policy and the courts when necessary. We work hard to stop the outsourcing of state jobs, enforce our rights in court, and work with politicians on issues that affect state employees. To be clear, we do not donate dues dollars to politicians, but we lobby and engage with politicians on issues that affect our members at work. You might have seen some of our actions in the press.
Recently we:
Successfully lobbied an end to the outsourcing of CFS work to St. Francis Ministries
Won a case at the Nebraska Supreme Court that effected all State Employees
Helped raise the minimum wage in Nebraska
Worked with Senators on anti-discrimination legislation
The benefits of union membership – Why members join our union!
You're not automatically a member of our union – you have to fill out a membership card and join! When you become a union member, you ensure that we are the strongest organization possible. Remember – a union is a group of employees who unite together to protect their interests. Without members, we have no union. Additionally, union members get a host of benefits that non-members do not receive.
Union members have a voice on the job – they get to vote to accept or reject contracts, serve on labor/management committees, elect workplace leaders, serve as union stewards, and more. Non-members can't serve, vote, or have a voice.
Union members are entitled to free legal services during workplace disputes. While it's not common to face disciplinary action or a contract violation, it happens somewhere across the state everyday. Union members have access to our legal and field teams at no cost. Non-members have to pay out of pocket. We would hate to see you in a situation where you have to pay tens of thousands of dollars out of pocket to defend yourself.
Union members have a host of discounts on everyday products and services through the

AFSCME Advantage Program – click here to learn more

.
Learn from some of our members why they joined our union!
Avery Hulse (DHHS) & Sam Hansen (Environment & Energy)
How to become a union member!
To become a union member, you simple have to fill out a membership form. You can do it electronically right now by clicking here or you can scan the QR code with your phone.
Dues
Members pay union dues which are automatically deducted from each paycheck – there is no need to write checks or provide credit card information. Dues are 1.25% of your base salary with a maximum of $24.75 per paycheck. Our average member pays less than $20 per paycheck in union dues. You can calculate the exact amount of your union dues by scanning the QR code above or by clicking here.
Why are there union dues? Members pay dues in order to support the work of our union. 100% of dues go to supporting our members including legal services, contract enforcement, member representations, and contract negotiations. Dues money does not go to politicians or political campaigns.
You can become a union member at anytime, but the best time is today. We promise – you'll forget to do it later. By joining today, you do the right thing and stand with your coworkers from day one to make working for the State of Nebraska an even better experience!
Questions?
If you have questions, don't hesitate to email us or call 402-486-3911. Our field team would be happy to talk with you!
Congratulations, again, on your new position. Thank you for your service, and good luck!